Brainchild Fund Raises $2k During Launch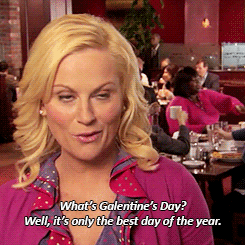 On February 13th, dubbed Galentine's Day by Amy Poehler's character in Parks and Rec, we proudly celebrated the launch of the Brainchild Fund! The Brainchild Fund was launched to support women and girls in business and entrepreneurship in a quest to help them find financial independence, live their lives with fewer limitations, and build the futures they dream for themselves. To get things started we raised just shy of $2,000k to kickoff our grant-gifting goals!
As this launch is our first step in getting the Brainchild Fund up and running, to say we were humbled by the support of our community is an understatement. We approached WWBIC and asked if they would be our fiscal sponsor and the enthusiasm we were met with was absolutely incredible. Wendy Baumann, President & CVO at WWBIC, and her entire team were absolutely incredible. Shout outs to Wendy Baumann, Thalia Mendez, Jon Gaines, Kamaljit Jackson, Lisa Sullivan, Maddie Ostrander and everyone else who helped to pull this together in record time!
Then we also reached out to our local community of women entrepreneurs and women-centric businesses and in three weeks, 19 different women-owned or women-centric businesses reached out to support our silent auction! We had over $3,400 worth of products/services donated for our silent auction.
Wow. Just wow.
On top of that, Kendra Scott, not only offered to host our launch event (it was literally Megan Noble's idea), and provide sips and snacks, but they also donated 20% of sales that came in during our launch event to the Brainchild Fund! And they brought in Ivy McConnell, our local fashion illustrator and she turned us all into fashion models.
I mean, come on!
We will also featured the Brainchild Fund signature pieces (earrings, necklace, and a bracelet) all kept simple and classy: gold metal and black stones. A big shout out to, Patti Peters, my mom and the inspiration behind our signature set! My mom taught me about entrepreneurship and she didn't even mean to! From a young age, she taught my sister and I how to create and sell. And she also taught us about determination, creativity, problem-solving, and tenacity of entrepreneurship. Thanks, mom!
We also had a number of team members join us and bring their moms, so we got, what may end up being one of my favorite pictures of all time - a slew of Brainchildren and their moms!
A huge thank you to everyone involved. We are so incredibly humbled by the excitement, encouragement, and support in helping us launch this fund. Stay tuned as we work on building more donation sources and fine-tuning the details of grant eligibility.
Kiley
Founder & CEO
Kiley Peters is the Founder and CEO of Brainchild Studios, a boutique audience research, content strategy, and website creation agency primarily serving brands targeting Millennial Moms or business owners. She is also the Founder of the Work From Home Playbook, a series of online courses guiding aspiring entrepreneurial moms through the steps of starting a virtual business. She also launched the Brainchild Fund, a nonprofit initiative to support women and girls in business and entrepreneurship Follow her on Instagram.
more posts by Kiley

→
Join the other savvy marketers who receive our monthly newsletter filled with resources, research, and insights to make you think differently and inform your marketing decisions!