Buh Bye 2021. A BCS Recap.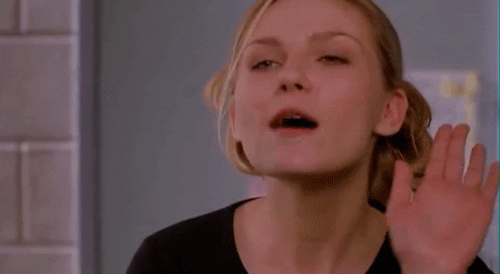 Welp, we said the same thing last year. Buh bye 2021.
We typically think of ourselves as serial optimists, so let's just say that this year wasn't what we thought it was going to be but we're hoping we'll get a bit closer in 2022.
I realize this may not be true for all small business owners but I think it's true for many; this year continued to be full of challenges. Residual and delayed challenges from 2020 that we didn't anticipate. From continued shipping delays to increased cost of goods sold to the Great Resignation to the difficulty finding, hiring, training, and retaining talent to eventual burnout, this year definitely wasn't peachy keen. So let me just say to my fellow small business owners out there—you're not alone.
And let me also say to all our teams and our clients: Thank you. Thank you for being the life vests that keep our businesses afloat. It can't be said enough but business doesn't happen without people—the internal ones and the external ones. So, thank you.
And if you haven't thanked someone today—please take a moment and go do so right now. Seriously, I'll wait.
Done?
Ok, good.
In this constant world of chaos, there really is no such thing as practicing too much gratitude.
And that's where we'll continue this year's recap: gratitude.
Here are all the things that happened in 2021 that we have to celebrate and be grateful for.
Some are obvious and some may be a bit more subtle but these are our truths. Eat your heart out.
We Turned Five.
Like holy guacamole. After doing a little math, we realized we're in the 2% of women-owned small businesses that employ others and hit the five-year mark. That's nothing to scoff at, and we're damn proud of it. You can check out all the amazing things we've accomplished in the last five years but this year we celebrated in-person (mostly outside and post-vaccination) at Lost Valley Cider Co. with catering provided by the one and only Meat on the Street food truck. Supporting women-owned small businesses is our jam. So we also ordered adorable cookies from Blue Fox Bakery and Miss Molly's Cafe. And the lovely Jeannette Shea, owner of House Wren Photography, joined us to capture the moments. It was an intimate gathering, which was exactly what we wanted, and a special evening that we'll remember for years to come.
We Launched the Brainiac Blueprint.
As we've focused many of our marketing initiatives around researching a specific audience (Millennial Moms) over the last few years, we realized we could expand the way we help small businesses by turning that process into a product. Behold, the Brainiac Blueprint—your research-based go-to-market digital content strategy for small businesses seeking to expand into new audiences or launch new products/services.
The Brainiac Blueprint reduces barriers to growth by harnessing target audience research to understand the demand for your product and/or service and how to bring it to market via a robust content strategy. We've been able to advise emerging small businesses not to pursue their idea because there isn't a market for it, saving them time and money they could divert to more viable strategies. We've been able to help other small businesses launch more competitive pricing packages and understand more effective messaging strategies to capture audiences at higher conversion rates.
If you're trying to solve any of the below problems, let's chat to see how the Brainiac Blueprint might be able to help you! The Brainiac Blueprint can help you:
Confirm your target audience
Understand pricing and expectations of your brand as well as your product and/or services
Determine the most effective channels, content, and messaging to reach, convince, and convert your prospects
Understand the goals, motivations, values, and circumstances that trigger your audience to purchase
We Held Our Second Branded Photoshoot.
We are known for our adorably cute, nerdy kids, and rightfully so. This year, we held our second branded photoshoot and had a stinkin' good time. Check out some of the fun behind-the-scenes pics as well as a few of the final shots. Thank you to Brianna Griepentrog and Jeannette Shea for helping us create such gorgeous branded assets!
We Held Our First Annual Brainchild Fund Showcase.
In 2019, we kicked things off with a partnership with Kendra Scott and couldn't have made it happen (literally) without the support of Wisconsin Women's Business Initiative Corporation (WWBIC), our nonprofit fiscal sponsor. This past year, we held a virtual Brainchild Fund Galentine's Showcase and showcased eight women's businesses. We're excited to keep things rolling with 2022's Brainchild Fund Galentine's Showcase (February 10—Save the Date). Also, if you're looking to make end-of-year nonprofit donations—please consider donating to the Brainchild Fund!
We Learned More About
Millennial Moms.
For the last three years, we've conducted original research on the Millennial Mom target audience. We continued doing so this year with our 2021 Quick Guide to Millennial Moms. However, if you want the full kit and caboodle, you should download the full Annual Report here (all 80 pages of it!) Additionally, we hosted an amazing webinar featuring
which turned out to be our most successful webinar to date! Thank you to all involved!
We're Still Kickin'.
While these last two years haven't been easy, we've still managed to make it through and for that, once again, we're grateful. So I encourage you to remind yourself of all that you have to be grateful for—the people, experiences, capabilities, skill sets, education, and more. Take some time this holiday season to be grateful, and let's wake up in 2022 with open hearts and greater compassion.
Lots of love, the BCS Team.
Now time for cozy blankets, fires, and wine.
Kiley
Founder & CEO
Kiley Peters is the Founder and CEO of Brainchild Studios, a boutique audience research, content strategy, and website creation agency primarily serving brands targeting Millennial Moms or business owners. She is also the Founder of the Work From Home Playbook, a series of online courses guiding aspiring entrepreneurial moms through the steps of starting a virtual business. She also launched the Brainchild Fund, a nonprofit initiative to support women and girls in business and entrepreneurship Follow her on Instagram.
more posts by Kiley

→
Join the other savvy marketers who receive our monthly newsletter filled with resources, research, and insights to make you think differently and inform your marketing decisions!